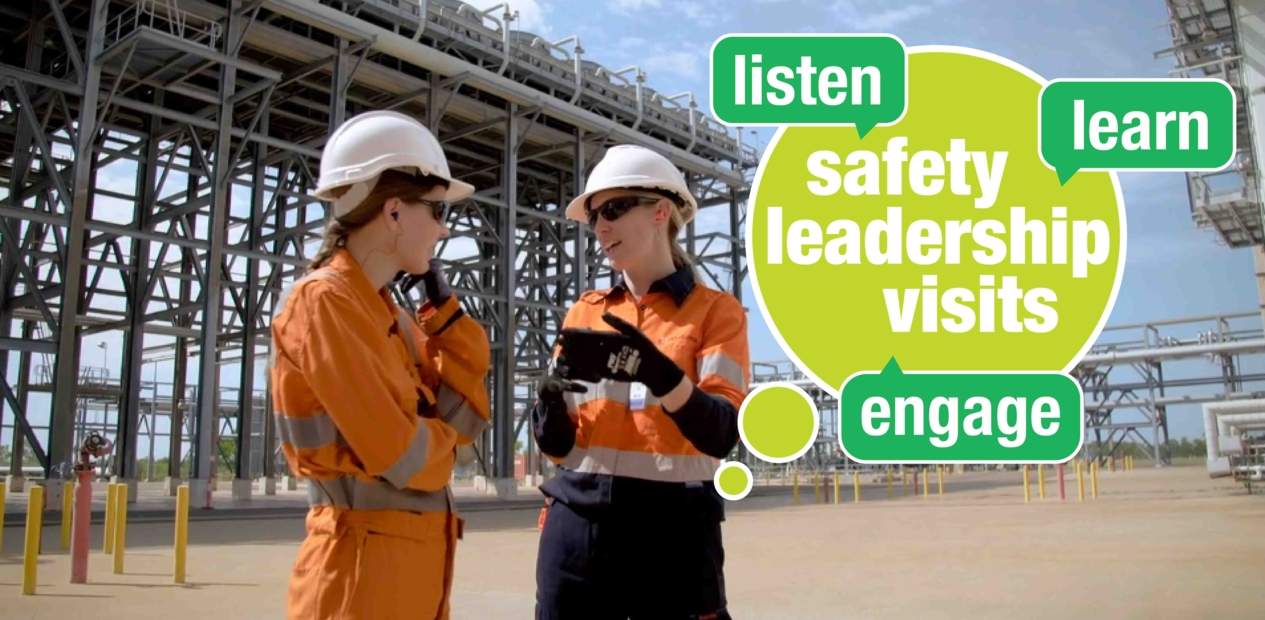 Staying informed is an essential part of developing a strong safety culture. So, it's essential that company executive leaders make regular visits to worksites to talk informally with frontline personnel about the safety issues that relate directly to them.
In a recent visit to the ConocoPhillips Darwin LNG Plant, senior leaders from Safer Together Member Companies demonstrated what a Safety Leadership Visit is all about - pairing up with a frontline representative, going for a walk around the facility and having safety conversations with the people they met. They did this because they wanted to listen to and learn from the people who work on the site day-in day-out, and to engage directly with them in a meaningful conversation about safety. Safer Together's Safety Leadership Visit booklet helped guide them through how to do this effectively.
To access useful resources developed for member companies to simply download and use, click on the links below:
Toolbox:               5 Tips for Successful Safety Leadership Visits
Handbook:           Safety Leadership Visits Guide
Suggested next steps for Member Companies:
Download the video from this webpage and share it with your colleagues as a Safety Moment (5 mins) at your next team meeting.
Roll out the Toolbox (10 – 15 mins) within your company to explain the purpose of, and to outline what makes a successful Safety Leadership Visit.
Implement a programme of Safety Leadership Visits within your company, and distribute the Handbook to senior leaders as a guide to help them conduct their visits effectively.
For more information about Safety Leadership Visits, click here.
Contact: [email protected].