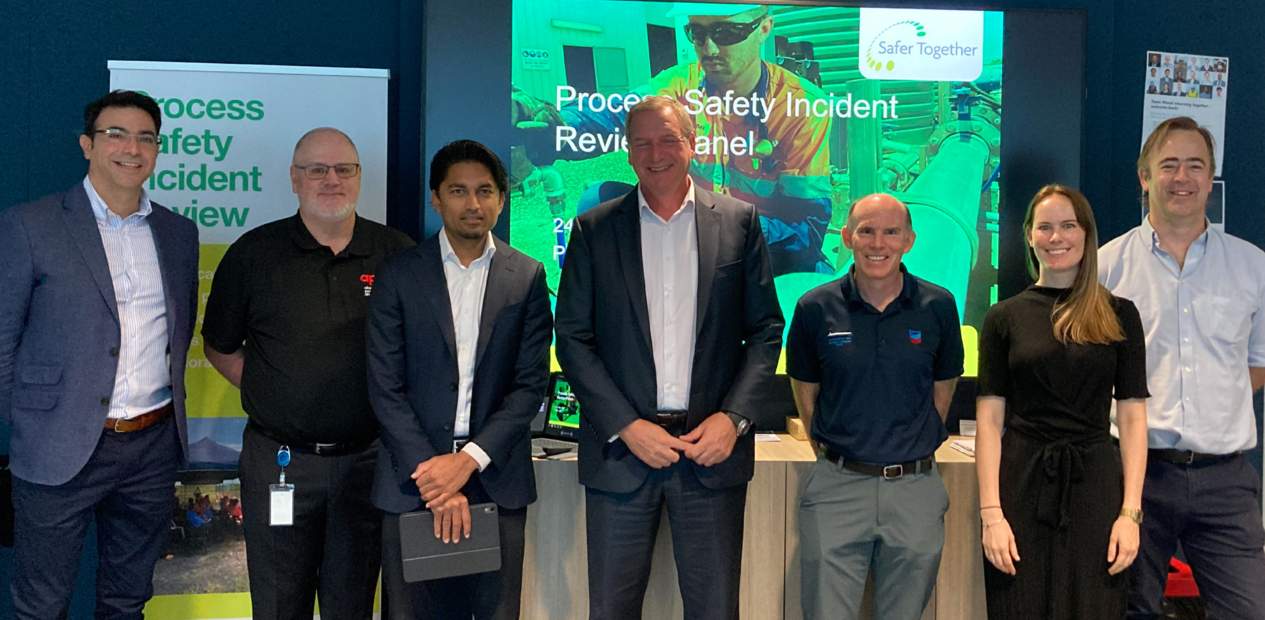 In May the WA/NT Process Safety Working Group (PSWG) held their Incident Review in Perth, with Wood generously sponsoring the event via use of their offices for the Review.
Rod MacDonald (Senior Vice President, Wood and PSWG Co-Champion) opened the PSIR before Shivaan Rickhi (Wood) shared a Safety Moment related to 'Contain It' Major Accident Hazard Awareness Training Initiative. Shivaan is a long-standing PSWG member and as Contain It Project Lead has led the development of the initiative. Currently over 250 people in the industry have been exposed to this training.
Virgilio Bonardi (INPEX) shared a presentation related to a loss of primary containment from the acid gas incinerator, followed by a presentation from Glen Foley (Chevron & PSWG member) on a pin hole leak on an LNG plant dehydration system caused by erosion.
After a morning tea break where participants had the opportunity to network and share, Amanda Grellman(Shell & PSWG member) shared a presentation on compromised compressor pressure relief valves due to plugs being fitted in pilot valve vent ports.
The final (and great) presentation from Jeff Mayne (APA) titled 'When Silence is not Golden', in which the absence of alarms was initially viewed as a positive outcome of a concerted effort to reduce such alarms, as opposed to masking a wider issue within the IT system reporting these alarms.
Following Jeff's presentation, Alan Sim (Safer Together PSWG Secretary) facilitated a short reflection session on the key learnings and takeaways from the PSIR.
Neil Plackett (Santos and PSWG Co-Champion) formally closed the PSIR by thanking all the presenters, the host company (Wood) and reflecting on the work of Todd Conklin in instilling the mindset of 'pre-accident investigations in our risk management thinking.
Members can view the full PSIR presentation.
For information on our Process Safety Working Group initiatives, or if you are interested in joining:  process.safety@safertogether.com.au.