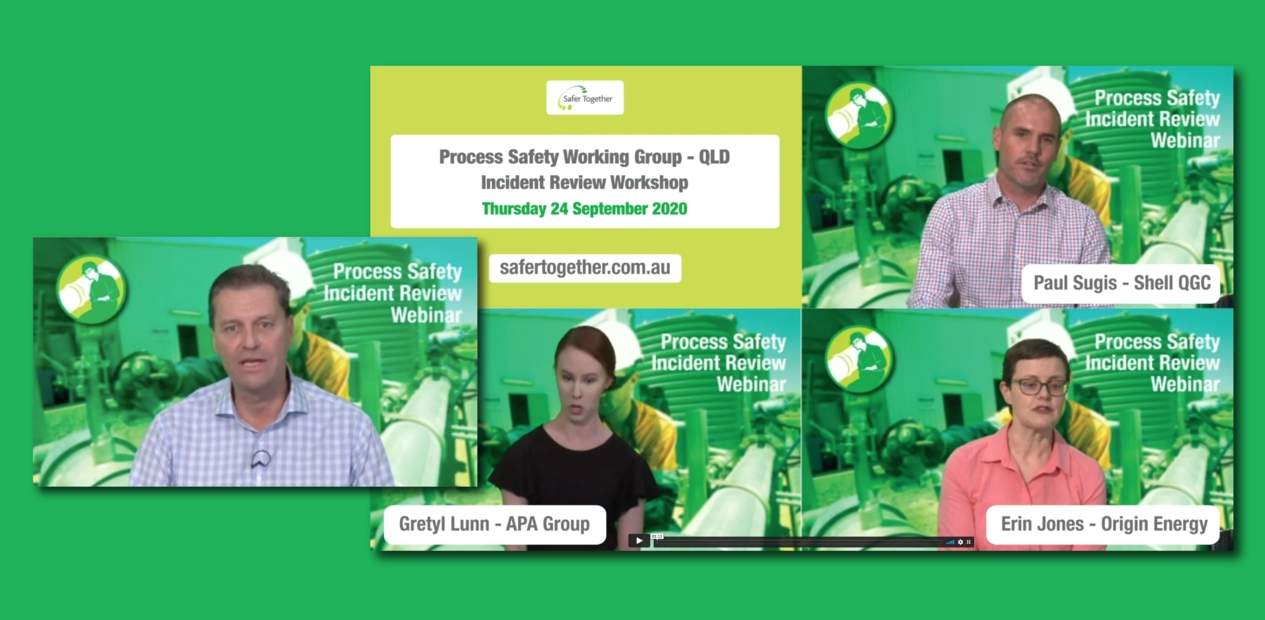 On 24 September the QLD Process Safety Working Group (PSWG) hosted its 6th Process Safety Incident Review (PSIR) Workshop. The event was conducted as a webinar,  consistent with our new ways of working.
Approximately 100 attendees participated.  The event was chaired by PSWG Co-Champion, Pat Burke from Downer.
Presentations shared learnings from the following incidents and innovations: 
Legacy Compressors Vibration Journey
Small Bore Tubing Vibration Incident
Phase 1 Gas Processing Facility Carbon Steel Coolers - Lessons Learned from Cooler End of Life
Remote Collaboration which was followed by interactive questions and answers with the viewers. 
We thank our presenters and their companies for participating in this successful event. 
Safer Together members can access material presented at the PSIR here.
Contact: [email protected].