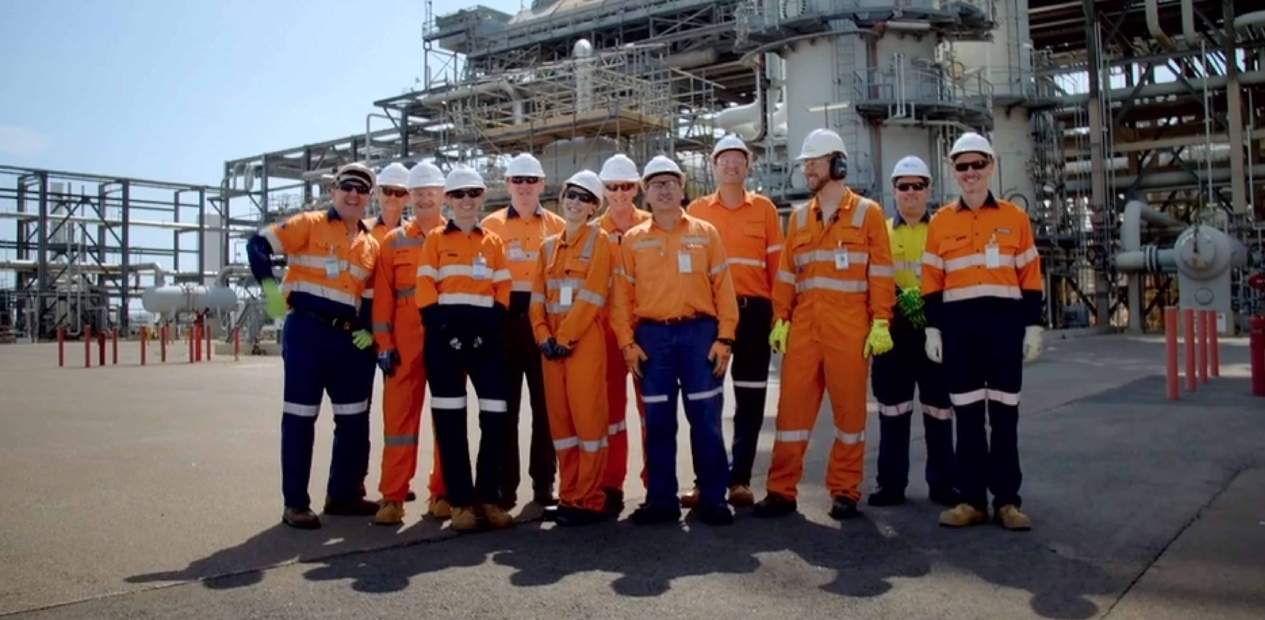 In November 2018 executive leaders from Operating Companies and Contract Partner Companies went to Darwin and visited the ConocoPhillips Darwin LNG Plant. They did this because they wanted to listen to and learn from the people who work on the site day-in day-out, and to engage directly with them in a meaningful conversation about safety.
The visiting executives were from the Safety Leaders Group of Safer Together WA/NT plus local representatives from the contractor community in the Northern Territory. The companies that participated were:
Clough
CHC Helicopters
Monadelphous
PCM Group
Rusca Environmental Solutions
Woodside

 

At site the senior leaders were split into 3 Groups and then paired up with frontline representatives.
Reflecting on the visit, Mike Timmcke – Bayu-Undan Operations Manager, ConocoPhillips commented "it's not about industrial tourism and just having a look around, but really getting down to the worksite to talk to the people there, find out what their concerns are and really engage with them on safety issues".
The Safety Leaders Group (SLG) will conduct similar Safety Leadership Visits to other worksite locations throughout Western Australia and the Northern Territory next year, and strongly encourages executive leaders of all companies to implement a programme of Safety Leadership Visits within their own organisation.
To access a suite of useful resources developed for member companies to simply download and use, click on the links below:
Toolbox:               5 Tips for Successful Safety Leadership Visits
Handbook:           Safety Leadership Tours Guide
Suggested next steps for Member Companies:
Download the video from this webpage and share it with your colleagues as a Safety Moment (5 mins) at your next team meeting
Roll out the Toolbox (10 – 15 mins) within your company to explain the purpose of, and to outline what makes a successful Safety Leadership Visit
Implement a programme of Safety Leadership Visits within your company, and distribute the Handbook to senior leaders as a guide to help them conduct their visits effectively.
For more information about Safety Leadership Visits, click here.
Contact: [email protected]