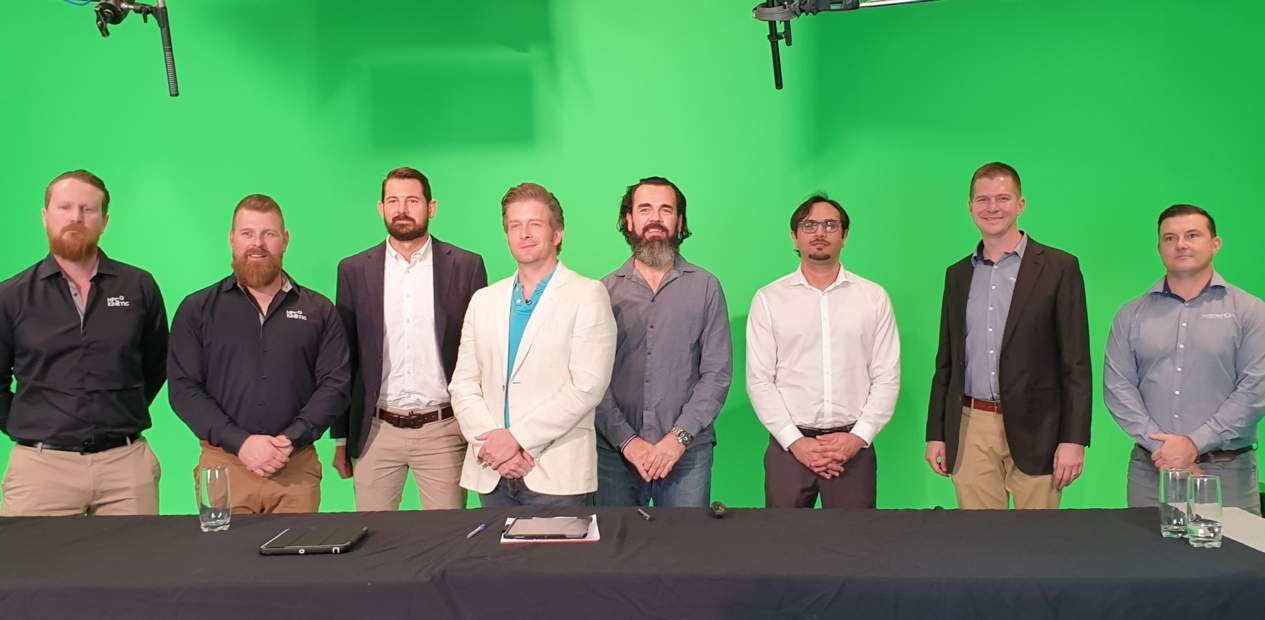 On 16 September, Safer Together held a second virtual Drilling and Completions Industry Incident Review Panel sponsored by Shell QGC and MPC Kinetic. The theme for the event was Effective Controls which is a critical focus area to maintain and improve safety in our industry.
MC for the event was Adam Sommerfeld, Wells Engineering Team Lead, Shell QGC who steered the event brilliantly and could pursue a media career if he ever tires of Oil and Gas.
The event was broadcast from studios at Mt Gravatt TAFE in Brisbane and featured presentations on: an introduction into the D&C Incidents Statistics Deep Dive, a Height Rescue improvement program, Design for HSE - Racking Board Fall Arrest Mechanism, and a keynote presentation from Lincoln Eldridge, Director of SAFEmap Australia.
This was followed by a panel session which was highly interactive and concluded with closing reflections from Vincent James, Executive General Manager- Wells, MPC Kinetic.
As MC for the event, Adam Sommerfeld reflected afterwards "The value of the DCIIRPs, to me, is assessed by the questions attendees raise during the event. Seeing enquiries come in raised directly by, and pertaining to, the front line shows the improved capacity that the webinar format offers by engaging with these individuals directly. By that standard I believe the event yesterday was successful. I encourage all operators and contracting companies to set aside time for these front line workers to attend these events as we continue to make use of this advantage in the future."
Organiser and Co-Host Andy Gainsforth added "One of the key benefits of this format was that work teams in the regions were able to attend and interact with the speakers. There were several teams throughout the industry who participated in groups and held discussions following the event. When we are reaching the field leadership with these forums, it is important to identify impactful themes that are current and relevant with a message that can be easily related to operations on our work sites and generate action to prevent incidents."
Photo courtesy of MPC Kinetic:
MPC Kinetic team members gather in Roma for DCIIRP
Safer Together Members can access the DCIIRP #21 material here.
For more information about Safer Together click here and the DCIIRP click here.
Contact: [email protected].