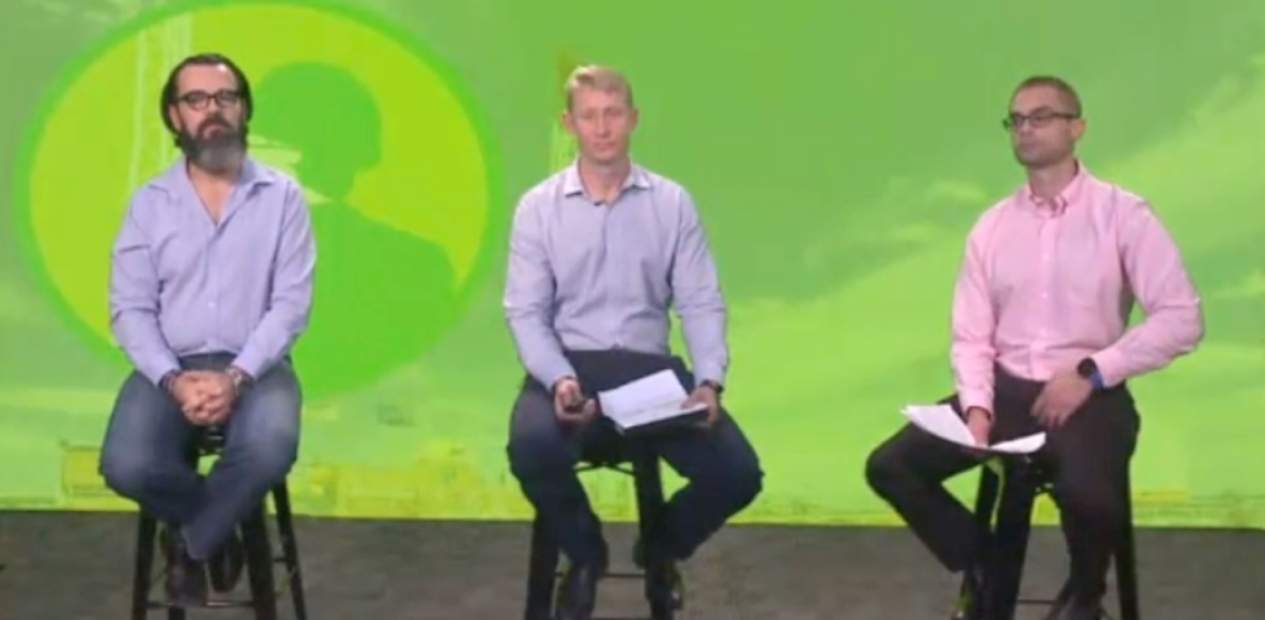 On July 8, Safer Together held the first ever virtual Drilling and Completions Industry Incident Review Panel (DCIIRP).  The event theme was Line of Fire. The format of the virtual event, sponsored by Nitschke Energy and Origin, allowed work teams in the regions to attend and interact with the speakers. In running the first event of this type within Safer Together, the Qld Drilling and Completions community layed down a path for others to follow.
The event was broadcast from studios at Mt Gravatt TAFE in Brisbane.  Ben Corbett, Drilling and Completions, Origin Energy was the m.c. - and hosted with all the skills of a seasoned media professional.  The event featured three incident reviews followed by a keynote presentation from Lincoln Eldridge, Director of SAFEMap Australia. The session concluded with a review of the Safer Together Line of Fire mini-portal.  Jonathan Nitschke, Managing Director, Nitschke Energy provided closing reflections.
Running a virtual event for the first time was driven by the need to keep our sites focused on safety whilst enabling presenters and delegates to preserve their health.  Presenting live to cameras in a studio for the first time was a new experience for the team as previous DCIIRP events involved a live 'in-house' audience. 
Ben Corbett reflected afterwards, "The event gave us an opportunity to share important lessons from these incidents with a wider audience and I was pleased that we were joined by a number of field-based personnel.  We feel the trial of the webinar format has been of benefit to Safer Together members.  Thank you to everyone involved".
Co-host Jonathan Nitschke, of Nitschke Energy after closing the event: "It was great to be involved with Origin Energy and Safer Together to work collaboratively to deliver the first ever virtual DCIIRP event. This format allowed engagement with a wider audience and reached out to our remote teams and crews on the frontline.  The effective sharing and learning of incidents is an important tool to help keep our industry safe."
Safer Together Members can access the DCIIRP #20 presentations here and the Line of Fire Mini-portal here. If you would like to access webinar recording, please contact [email protected]. 
For more information about Safer Together click here and the DCIIRP click here.
Contact: [email protected].