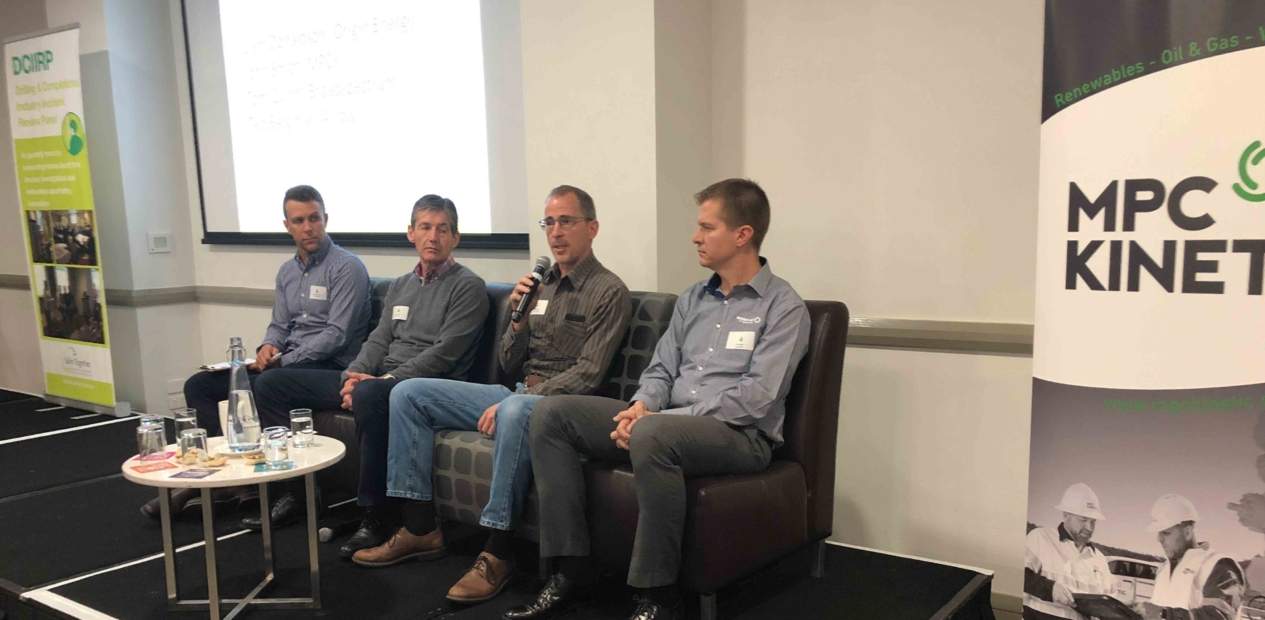 The team planning for DCIIRP #16 proposed to try a new format.  They wanted to explore how the lessons learnt at DCIIRP events are being translated into action.
The new format included moving the start and finish times to the morning. The presentations were shortened and sharpened to focus on key message delivery.  The event also focused on challenging the speakers, panel members and participants to critically assess how many of the lessons shared had really been implemented within their organisations.
The DCIIRP event was hosted by Origin and MPC Kinetic at the Mercure Hotel in Brisbane.  69 delegates attended. 
Ben Corbett from Origin Energy was the m.c. and opened the event strongly in line with the theme. In his opening address, Ben explained that there have been around 50 incidents and 40 innovations presented over the previous 15 DCIIRP events. He posed an open question to all delegates: "With all this shared learning, what have we really implemented and are we improving?"
Incident presentations were then delivered by: MPC Kinetic, SWMS, Origin, Halliburton, Easternwell & QGC.  Innovations of electronic Permit to Work and vehicle safety checks were shared by the WPTWA and Qteq respectively.
A very engaging and thought-provoking panel session was also held where leaders had the opportunity to engage directly with delegates. The main focus was around the realisation that through Safer Together our Industry has built a vast volume of knowledge which we are sharing more freely. The next phase in our safety journey is to critically analyse the safety alerts that we receive and, where relevant, treat the incident and action as though they are our own.
A menti-poll was conducted. "Like the new format" scored 4.3 out of 5.  "Value from attending" scored 4.5 out of 5.  In addition, some excellent suggestions were received.
The event was closed by Leigh Rigg from MPC Kinetic.  Leigh thanked all speakers and panel members for their excellent contribution to the day. He also reflected back to the safety moment he shared at the start of the day.  This involved a repeat incident and underlined the importance of taking the lessons and acting upon them.
Safer Together Members can access the DCIIRP #16 presentations and feedback here.
DCIIRP #16, 5 June 2019: Ben Corbett, Origin Energy
When reflecting on the event Ben Corbett expressed that "The success of this event demonstrates the commitment of the industry in Queensland to improved safety for our people. Special recognition belongs to those who came prepared to shared incident findings for the benefit of all."
For more information about Safer Together click here and the DCIIRP click here.
Contact: [email protected].
* Header image: Panel members Liam Donaldson - Origin Energy, John Smith – MPC Kinetic, Tom Quinn – Broadspectrum, Ted Bergman – Arrow reflect on the challenges and successes of implementing learnings & actions from incidents outside their own organisations.