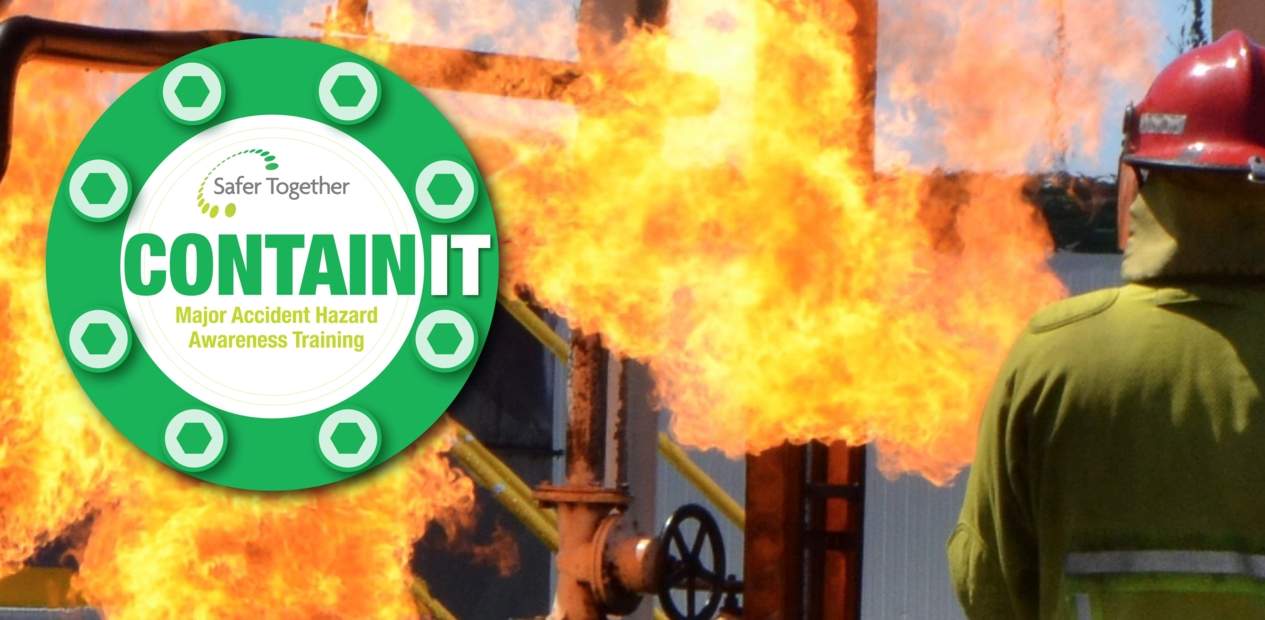 Contain It Hazard Awareness training is going live on 31 May at ERGT's training facility in Jandakot, Perth, WA.  The course is an interactive and practical training session for energy and resources personnel in WA to experience the first-hand effects of hydrocarbon releases in a safe and controlled environment.
The aim of the course is to increase awareness of the process safety hazards within Major Hazardous Facilities.
The training will provide an overview of major accidents, the mechanisms and impacts of process safety releases; and an individual's role in preventing major incidents.
Play your part in strengthening how we manage process safety risks in our industry by being one of the first to experience this course – book your spot now!
For bookings and enquiries please contact the friendly service team at ERGT at info@ergt.com.au or call 1300 374 828.
Course dates and further information on the Contain It course be found here.
Currently, ERGT have scheduled courses from 08:30hrs to 12:30hrs on the following dates:
31 May 2021
14 June 2021
28 June 2021
12 July 2021
26 July 2021
23 August 2021
Along with the scheduled public subscription courses, it will also be possible for your company to run a dedicated course where you can bring teams together for sessions that are tailored to be more company-specific.
Contain It:
promotes process safety hazard awareness
encourages process safety-related conversations
provides a 'working memory' of the effects that may be experienced with a loss of containment, and its escalation to a fire or explosion.
makes major accident hazards 'real'.
We are hoping that the oil and gas industry in WA/NT rallies in support of this excellent training resource. If courses are not currently scheduled to suit your availability, please contact ERGT directly who will do their best to provide suitable dates.
For more information contact: containit@safertogether.com.au.