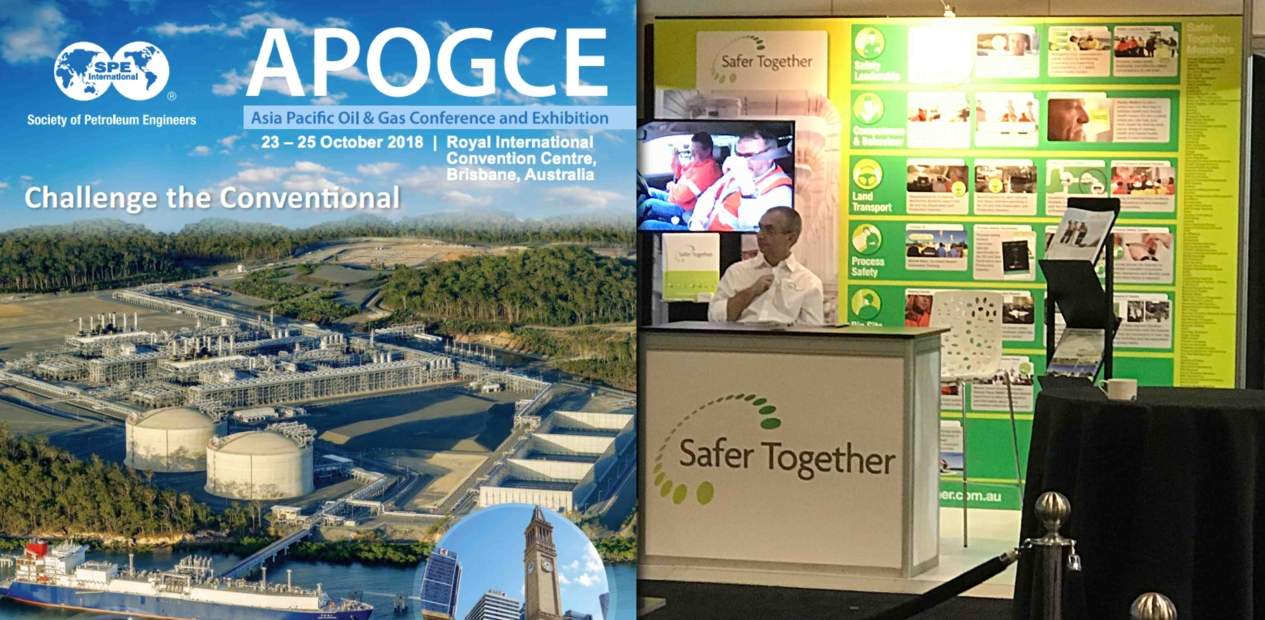 The Australia Pacific Oil & Gas Conference and Exhibition (APOGCE) held in Brisbane, 23-25 October 2018 is the Society of Petroleum Engineers flagship technical conference.
Themed "Challenging the Conventional," APOGCE provided opportunities for energy professionals to showcase their accomplishments, identify areas they can improve and enable collaboration and knowledge sharing amongst participants about remaining successful in today's low margin business climate while taking society's expectations into account.
APOGCE was chaired by Wendy King, Australia President – Australia East, ConocoPhillips Australia. Senior industry leaders, subject matter experts, experienced regulators and prominent academics shared insights, expertise and experience in the energy industry. These included speakers from a range of Safer Together member companies including Origin Energy, Santos, Senex Energy, Shell Australia, Condor Energy Services, Schlumberger, Baker Hughes a GE Company,  Halliburton, Woodside, Petronas Australia and Arrow Energy.
Safer Together supported the event through a Silver Sponsorship and participated in the Exhibition with a stand promoting the Association and profiling the range of initiatives and resources available to member companies.
Over 1000 participants from more that 30 countries attended plenary sessions, workshops and technical presentations over the three conference days.