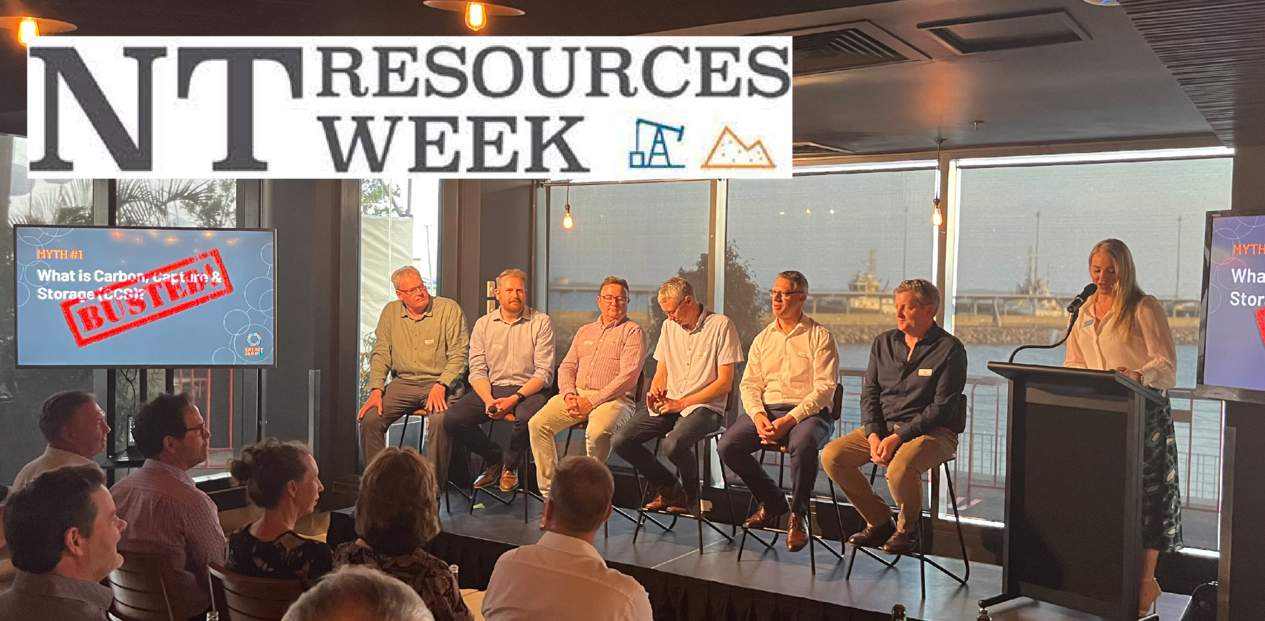 In September we held our WA/NT Safety Leaders Group (SLG) meeting in Darwin to coincide with Northern Territory (NT) Resources Week; but we first kicked off our time in the top end with Energy Club NT's 'Meet the Buyer' networking event, and a visit to the 2023 SEAAOC Conference.
On the night prior to the 'Meet the Buyer', Jasmine Harrison (Safer Together) and Steve Williams (Forum Coordinator, Safer Together) attended the Energy Club NT's Myth Busting event, an evening with a selection of carbon capture and storage experts from around Australia addressing some of the most common and widely repeated myths and misconceptions regarding this activity.
Energy Club NT has a diverse membership with representation from global operators and investors, major tiered contractors and businesses who service our industry in their region.  Their 'Meet the Buyer' event provided NT businesses the opportunity to network directly with operators and major contractors from across the energy supply chain across the region. 
Steve and Jasmine were there to fly the Safer Together flag, enjoying the opportunity for some networking with our NT member companies in attendance, and making themselves available to answer questions from companies interested in joining Safer Together.
On the following day, Steve and Jasmine then moved onto the flagship event of NT Resources week, the South-East Asia Australia Offshore and Onshore Conference (SEAAOC) - Northern Australia's largest and longest established petroleum conference that brings together major players involved within Australasia's oil, gas, and petroleum industries.
The focus of the conference is the provision of energy security for the NT, Australia, and the south-east Asia region, in addition to:
A cleaner energy future,
Onshore gas – from development to production,
Transitioning to lower emissions – (including the role of gas in the transition to renewables), and
Improving the operating environment.
Following this conference, that saw many of our industry's leaders in attendance, our WA/NT Safety Leaders Group (SLG) took the opportunity to hold their monthly meeting in Darwin.
The NT is a thriving hub of activity for our industry, and it's great to see so many of our members being an integral part of the rapid growth in this region.
We are Stronger and Safer Together.