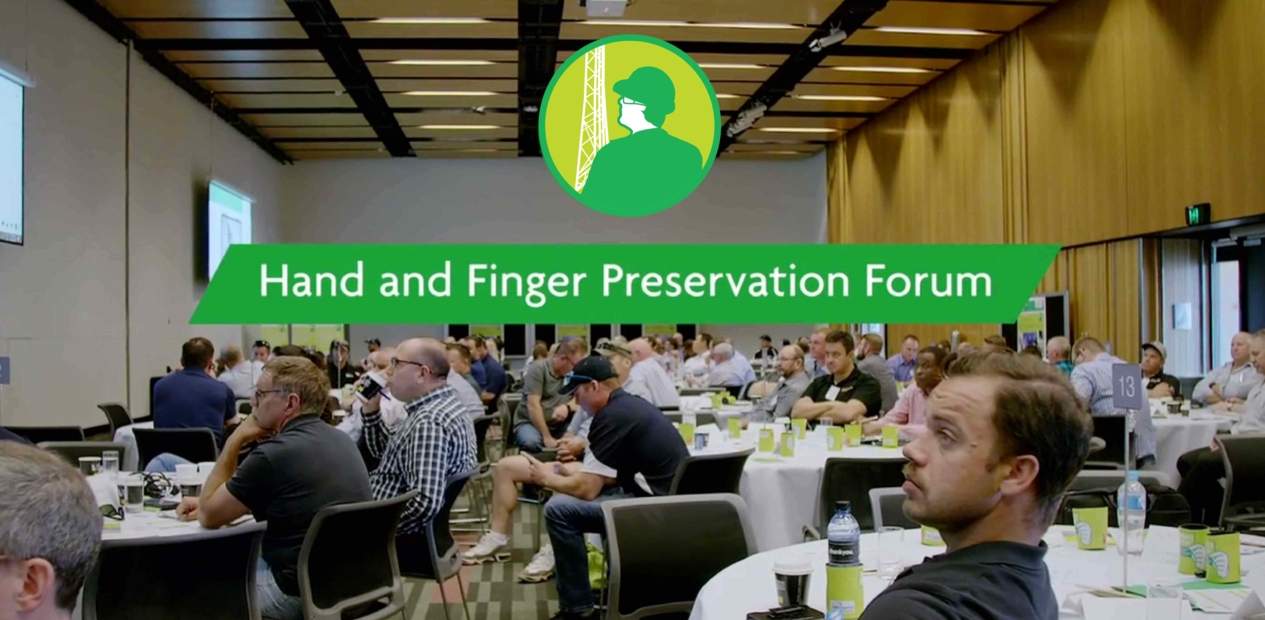 For the past few years, more than 40% of the injuries in our Industry involved hands and fingers. In Quarter 2 this year, it was 75%. These injuries can be life changing.  We've got to do something different.  But what…?
The Queensland Rig Site Safety Working Group assembled executive and frontline leaders from the Queensland Natural Gas Exploration and Production Industry at the Safer Together Hand and Finger preservation forum on November 14 in Brisbane to explore how to improve this situation.  We wanted to bring the right people together to share the best ideas.  We wanted to drive innovation through creative thinking and developing creative solutions. 
Presentations on the day included an address by Dr Cameron Mackay – a hand and plastic reconstructive surgeon.  Dr Mackay provided attendees with a unique perspective on the impact that hand and finger injuries can have from a biomechanical perspective and the challenges faced in reconstruction and during rehabilitation.
Activities included 5 case studies based on videos of people involved in the incidents telling their own story.  This was a unique way to have a conversation about hand injuries.  These videos and associated collateral are now available in the hope that they may be used to stimulate further conversation in the workplace about hand and finger injury prevention.  Safer Together members can click on the links below to access these materials:
The case studies proved to be effective.  Peter Walsh, a Driller from Schlumberger Land Rigs commented "I think these Forums are fantastic.  I think we should keep challenging ourselves to ask the questions to help everyone go home the way they came out".
The Forum also included demonstrations on the use of hands free tools.  Safer Together members can click below to access videos demonstrating the use of these tools.
During the day, members of the Rig Site Safety Working Group collected feedback and ideas arising from each activity.  Over the coming months, the Group will analyse this feedback and the many ideas/suggestions raised on the day to inform future efforts to improve hand and finger safety.  Although the day was effective, the hand and finger safety preservation effort needs to continue.
We come here for a day.  We work for 6 months of the year.  If we can take one good point home out of this it's a win.  Jade Burrell, Schlumberger Land Rigs.
Safer Together members can access our Sharing Library for more material about hand and finger preservation:
For more information about the Rig Site Safety Working Group, click here.