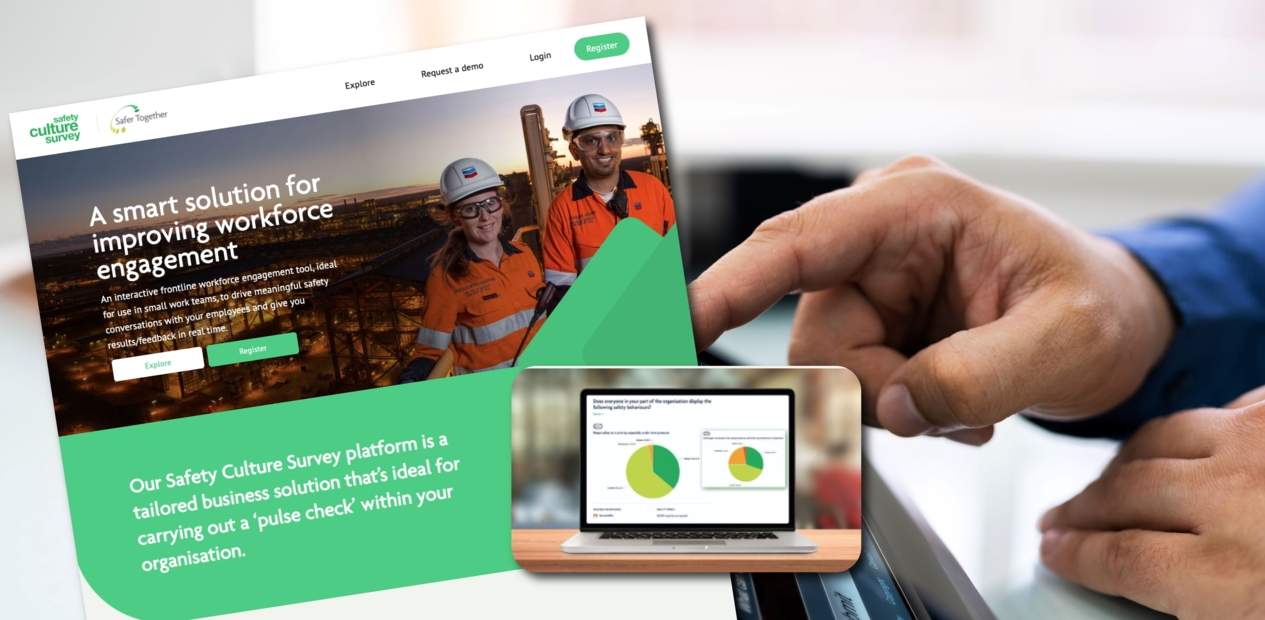 Safer Together has an ideal tool to help your company understand and measure how people are feeling about safety at work, and to boost engagement with them. And what's more, we've just launched a wealth of new user support tools and resources to make it as easy as possible for you to deploy.
Safer Together's online Safety Culture Survey is an interactive frontline workforce engagement tool, ideal for use in small work teams, to drive meaningful safety conversations with your employees and give you results/feedback in real time. It's a tailored business solution that's specifically designed for carrying out regular safety 'pulse checks' within your organisation.
Safer Together has just updated the survey tool to include a new information website plus range of useful guides and materials to help member companies successfully deploy the tool in their organisations. Available to any company that signs up to use the online survey tool, the new user support resources include:
A suite of detailed User Guides that provide best practice tips for (a) how to set up the survey activity, (b) how to run the survey activity, and (c) how to use the survey results to maximise value for your company.
Pre-Deployment: Management Team Briefing Presentation to inform managers about the online survey tool and the benefits of using it.
Deployment: Engagement Workshop materials and Facilitator Guide that step through how to run the online survey activity in a face-to-face session with a workforce team.
Post-Deployment: Mapping Tool to identify Safer Together products that can be  adopted and implemented to help address "gaps" identified during the survey activity.
If you're a member of Safer Together, the survey tool is free for the first 100 participants. Plus there's a range of subscription offerings to suit companies of all sizes. So what are you waiting for? Click here to find out more and to get started.
Contact: [email protected].