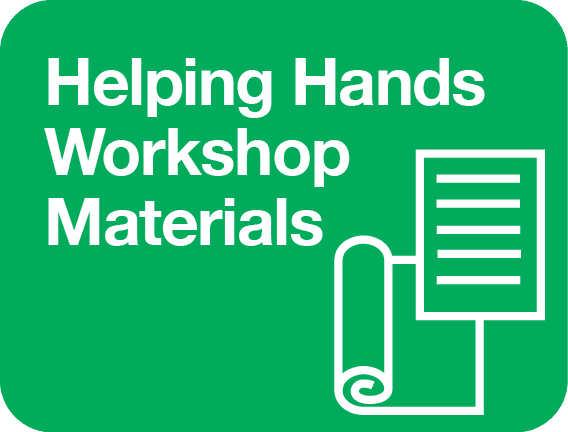 Workshop Materials
All the soft copy materials
​​​​​you need to
run Workshops yourself
Member price: $0
Click here to access materials
Non members: $1,500 + GST
Click here to order
Product Description
Price includes access to soft copies of worksop materials:
Workshop materials:
Slidepack
Facilitator's notes
Train the Trainer manual
Pre build video
Post build video
Assembly Manual
Introduction letter
Pack-down signs
Facilitator's notes
1 x toolbox talk template to insert your own content + videos
Library of videos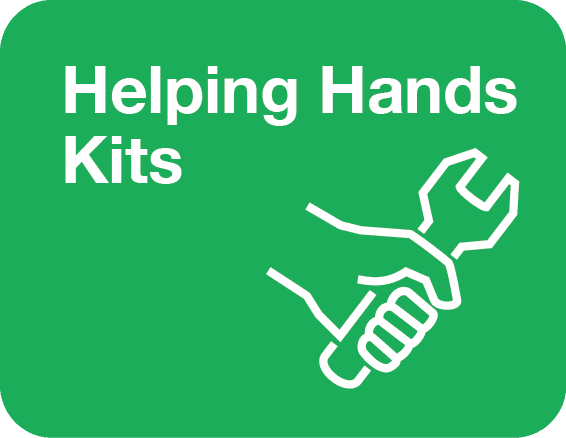 Kits
We recommend 1 kit per 3 participants
in your workshop (or 1 kit per participant
for a train the trainer workshop)
Member Price: $470.25 incl. GST
Non members: $495.00 incl. GST
To order contact Helping Hands
Product Description
Price includes:
Kit

Prosthetic hand parts
Tools
Help desk tools – spare parts
'Pencil case'
Markers

Delivery via regular mail to Australian office address
Coozies – 3 per kit:

2 small – green (Safer Together/Helping Hands logos)
1 large – red (Helping Hands logo)

Access to Program Materials
Price does not include:
Costs to return completed hands to Helping Hands (Sydney)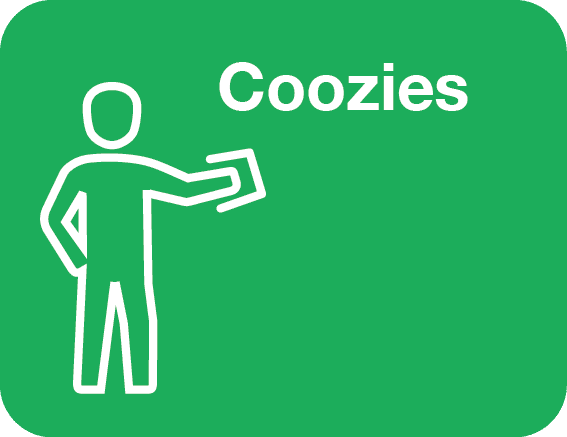 Coozies
Each kit contains 3 coozies. 
You can order extra if you need.
Member Price: $3 + GST
Non members: $5 + GST
Click here to order
Product Description
Price includes:
Small coozie (green) with Safer Together/Helping Hands logos
Delivery by regular mail to Australian office address