Management of Heat Stress
Guideline - 1 file available
Shared by Safer Together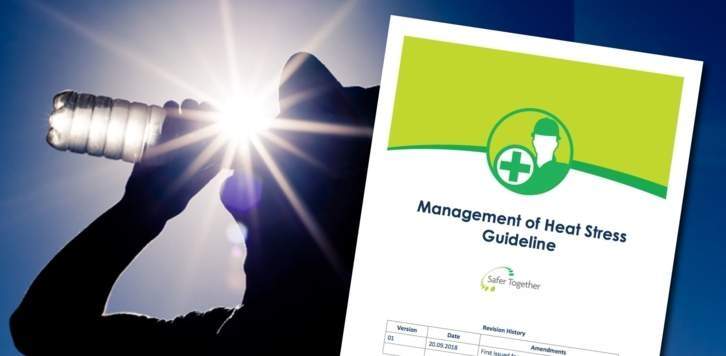 Working in Queensland's summer heat is a worker health hazard that needs to be managed carefully.  As such, Safer Together has published a Management of Heat Stress Guideline.  It is hoped that there will be a progressive adoption of the Guideline, resulting in a consistent and robust approach to managing heat stress across our industry, and better management of this risk. 
The Guideline provides a consistent approach to managing heat stress with temperature-triggers and recommended controls/considerations.
To access Communications Pack supporting the rollout and implementation of this Guideline click here.