Light Vehicle Driver Training
Light Vehicle Driver Training framework for the Queensland Natural Gas Exploration and Production Industry.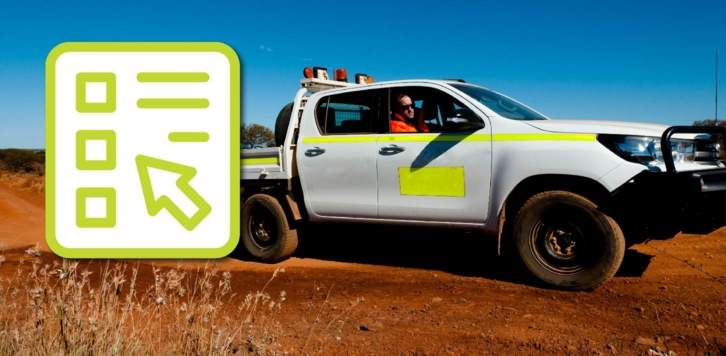 Challenge
Our industry accepts that one of its greatest risks is presented by operating light vehicles in urban and rural/remote locations. Further, our industry understands that driver behaviour and competence are key to managing these risks.
In response to this challenge, our industry has historically required drivers to undertake nationally accredited training, focussing on 'off-road' 4WD techniques often assessed in a low speed and/or urban environment.
This approach is not always delivering the desired results.  During 2016, the industry experienced a spate of light vehicle rollovers.  The vast majority of these incidents occurred in rural high speed (>80km/h) environments.  A recurring theme arising from in incident investigations is that drivers are not 'driving to conditions'.
Solution
Develop and roll-out an aligned light vehicle driver training framework for the Queensland Natural Gas E&P Industry.  The training component of this framework is intended to be an Industry-specific alternative to, and not a replacement for, Nationally Accredited Courses currently available for light vehicle drivers.
The training syllabus will be developed using an industry-specific 'bow tie' diagram.  This diagram will capture the factors that contribute to loss of control of light vehicles in the industry.  The overwhelming majority of these factors relate to the driver of the vehicle.  The training will therefore focus on driving behaviours (i.e., hazard awareness and perception), not just the mechanics of driving and road laws.  This tailored training will better inform and assess drivers in our industry enabling them to enable them to 'drive to conditions'.
As the quality of IVMS data improves – through implementing Safer Together's IVMS Standard – so will the opportunity to elicit lead indicators of risky driving behaviours, thus enabling early intervention.  Identifying the at-risk driving behaviours will allow development of a structured industry approach to driver training aimed at reducing the current frequency of incidents.
Result
The Working Group has reviewed existing arrangements to standardise light vehicle driver training requirements within parts of the industry (i.e. Tripartite Agreement for Recognition of Current Competence – Schedule E: Light Vehicle Driver Training).
A workshop has been conducted to prepare a 'bow-tie' diagram that captures the factors that contribute to loss of control of light vehicles in the industry.  The diagram also captures the potential consequences of light vehicle incidents and the ways to manage them.
Coming Next
Finalise the bow-tie diagram.
Use the bow-tie diagram to develop the syllabus for Light Vehicle Driver Training.
Develop and implement a roll-out strategy for the Light Vehicle Driver training framework.
For More Information