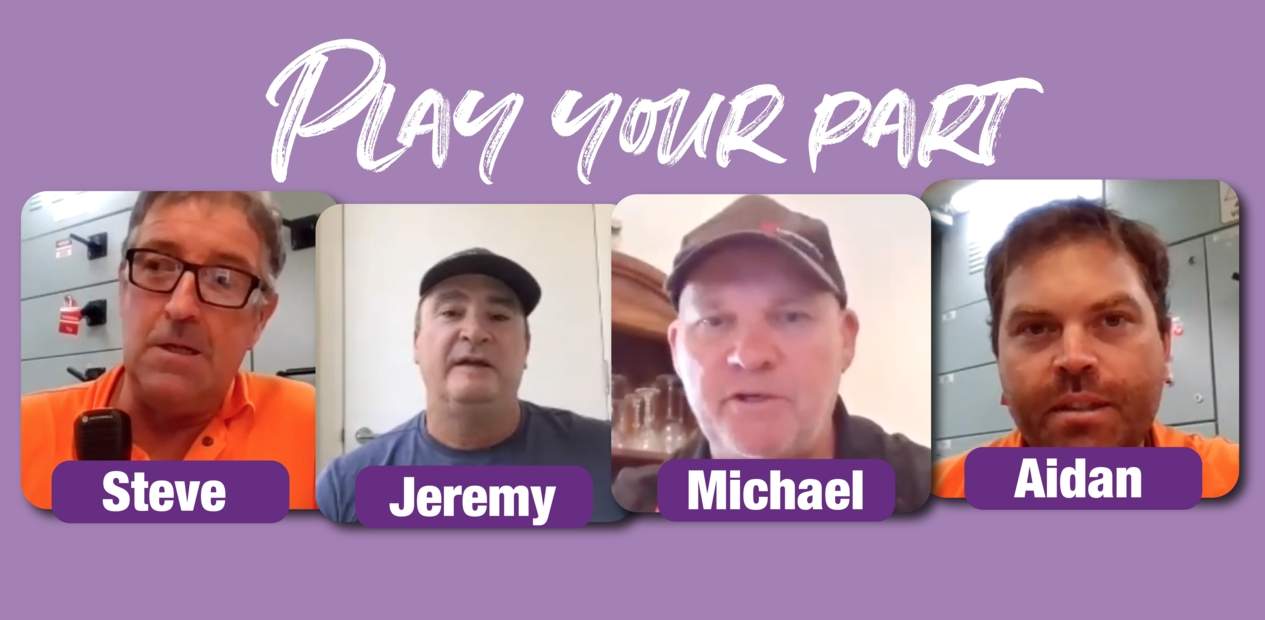 This latest video from the 'Play Your Part Campaign' takes us through how the people in our industry's frontline workforce are facing the challenges posed by COVID-19.
In this video workers from various companies across Australia share their stories of how the coronavirus pandemic has affected them in their personal life and their life at work, and the simple things they and their colleagues in the workplace are doing to stop the spread of the virus.
The video is just one of a broad suite of 'Play Your Part' communications campaign resources designed to help companies in the Australian Oil & Gas Exploration & Production Industry implement a workforce information and education program about COVID-19.
Suggested next steps:
Watch the video and share it with your colleagues.
Incorporate the video into the mechanisms your company already has in place for communicating and consulting with the frontline workforce (e.g. toolbox talks).
Download and use the toolbox resources and other COVID-19 specific resources available to you in our COVID-19 Library.   
Look out for more 'Play Your Part' resources in next week's bulletin.
Contact: [email protected].