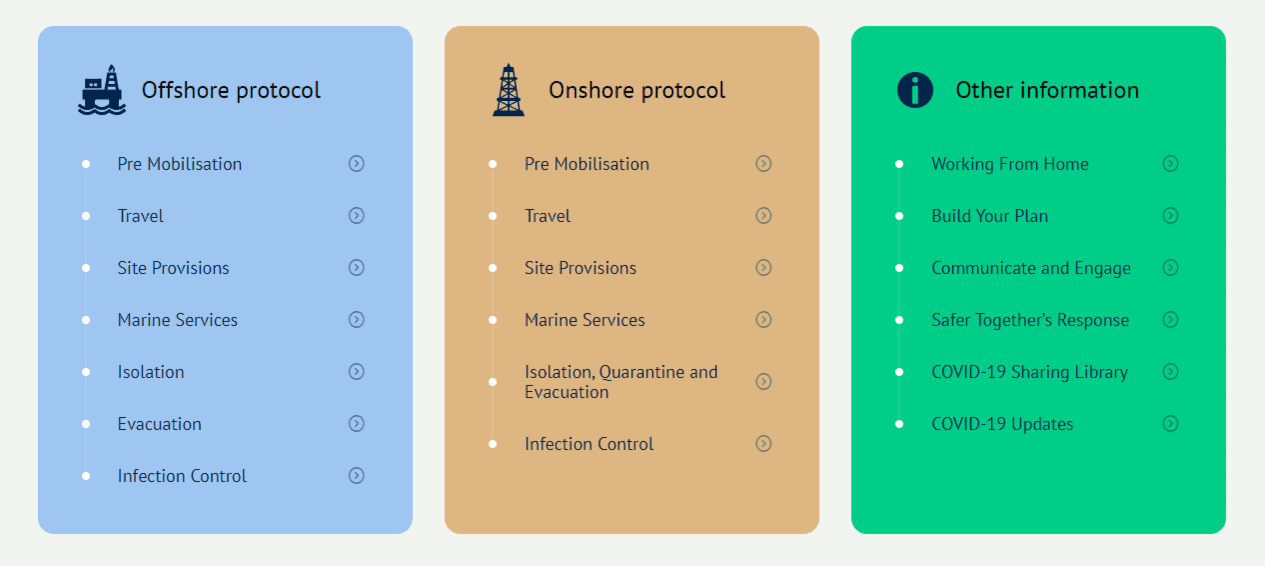 The new Safer Together COVID-19 microsite went live on Wednesday 21st April. This site is a tool to help the Oil and Gas Industry access and share information during the COVID-19  response.
The site has been developed to align with the APPEA COVID-19 Industry Protocol Framework – Offshore and Onshore as part of Safer Together's role in supporting the Australian Oil and Gas Exploration and Production Industry's response to the current coronavirus pandemic.
In line with our approach of simplifying, standardising and sharing, users can access specific pages aligning to the protocols to ensure relevance, speed and accuracy in their search for Industry better practice, resources and wider information. The site provides a user-friendly interface that:
Guides organisations efficiently to the relevant information they are looking for
Highlights better practice exemplars
Provides a platform for sharing material.
These resources are drawn from Safer Together's ongoing collaborative efforts with Safer Together members, Regulators and international industry bodies.
The COVID-19 site can be accessed here and will be monitored and updated to ensure that relevant information is included as it becomes available.
Members and other industry participants are encouraged to access the site, download materials and also to upload and share materials that may be useful to others in the Oil and Gas industry in their response to COVID-19.  We can all play our part in helping each other.
If you are seeking a resource that you are unable to find or need assistance in clarifying the existing content of the COVID-19 site, let us know how we can help at [email protected].
We also welcome your feedback.