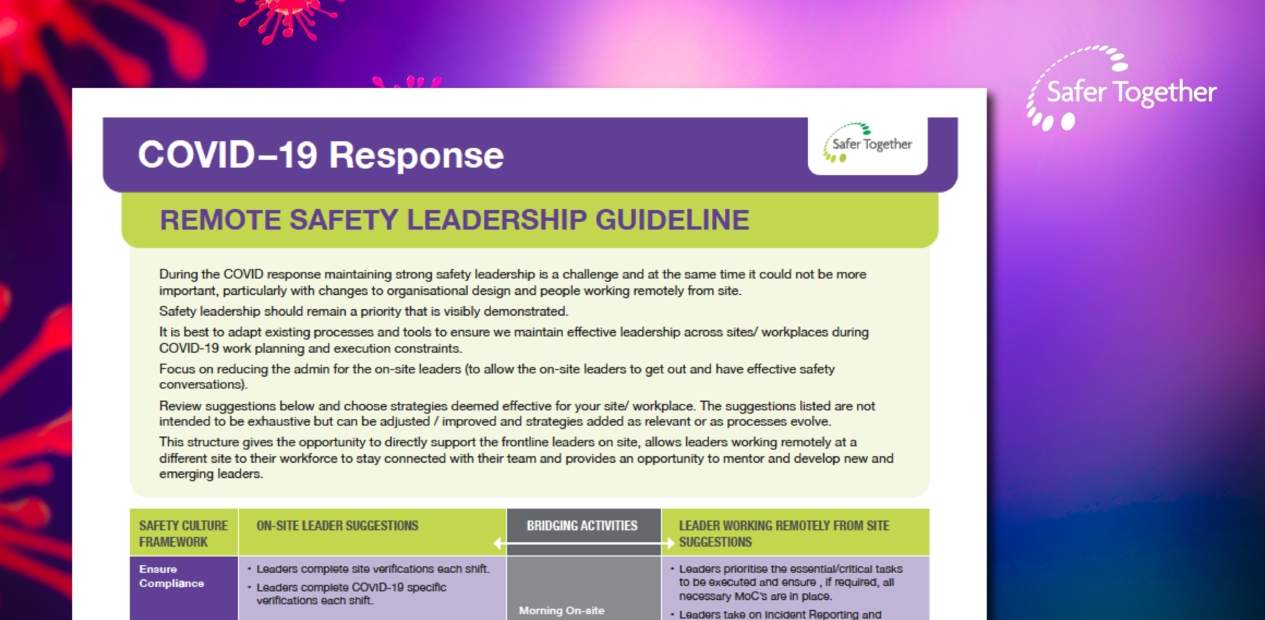 The coronavirus pandemic continues to create disruption to our industry, including reductions in 'business as usual' site staffing levels.  As an example, in some circumstances line supervisors who would normally be on-site alongside their work crews may find themselves having to temporarily supervise their crews remotely.  This guideline is designed to help in this type of situation and reflects the need to maintain a firm focus on providing a strong and effective chain of safety leadership until operations return to a state of normality.
The structure provides guidance for directly supporting site leaders whilst enabling line of sight for remote leaders to remain connected, and it provides suggested activities which align to the following safety culture framework elements:
Ensure Compliance
Encourage Team
Promote Risk Awareness
Involve The Team
HSE Team Support
Companies can use the guideline to adapt existing processes to ensure they remain effective in the context of COVID-19 related constraints.
The guideline is available to download in our COVID-19 Library.  Safer Together continues to support the Oil and Gas industry's approach by simplifying, standardising and sharing via our COVID-19 Microsite where members are encouraged to access and upload resources that may be of use to wider industry in the response to the coronavirus pandemic.
Contact: [email protected]