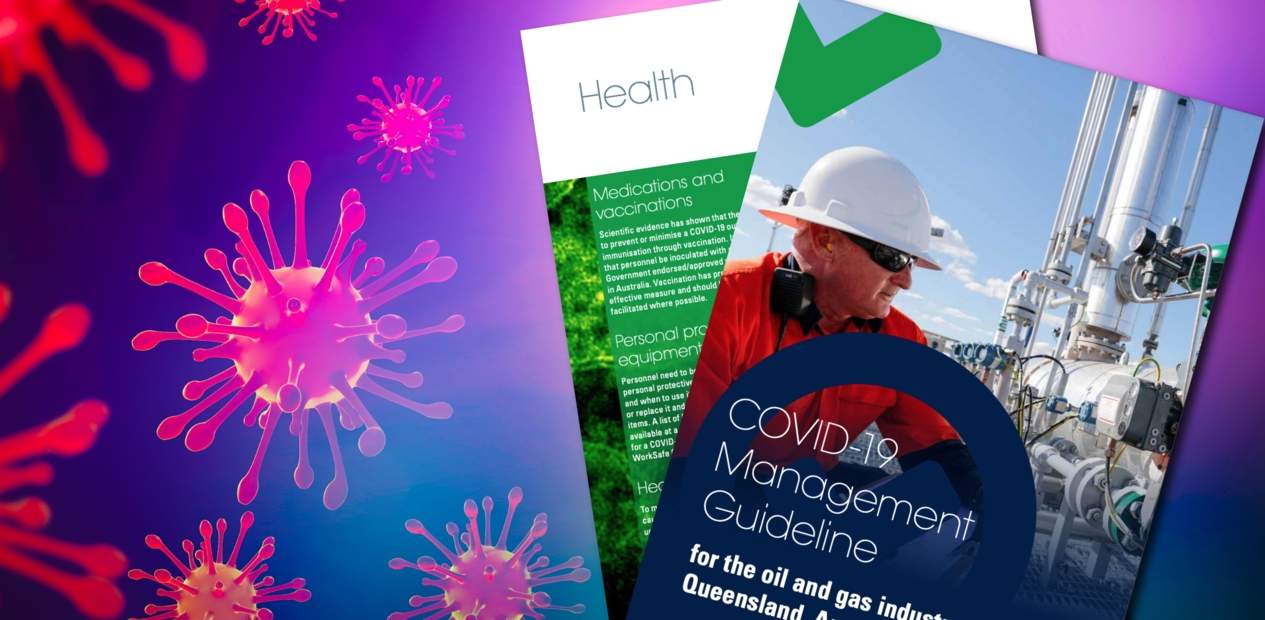 In conjunction with the Australian Petroleum Production & Exploration Association (APPEA), Safer Together is pleased to advise of the release of APPEA's COVID-19 Management Guideline for the oil and gas industry in Queensland, which is now available for download on the Safer Together website.
The oil and gas industry in Queensland relies on a mobile workforce drawn from a diverse range of communities that often spend prolonged periods in close contact either in transport, onshore camps or other shared accommodation which has the potential to amplify the impact of the COVID-19 pandemic on operations.
An outbreak in a local community or a private camp will affect all aspects of a workforce. Successful management of a COVID-19 outbreak requires planning. This guideline document seeks to describe the preparatory and response actions that can be taken to manage COVID-19 transmission risk.
The Guideline was developed by APPEA's Queensland Health, Safety and Operations Committee to bring together and share knowledge within the industry, with reference also to international guidance such as that published by IPIECA, and they have now made the information available to Safer Together Member Companies.
The Guideline is not intended to replace existing workplace COVID-19 management plans but provides guidance and assurance tools to assist with the development, implementation, and continuous improvement of COVID-19 management plans. By providing effective risk management measures to reduce the risk of local transmission of COVID-19 our workforce can be protected, and we can continue to operate.
The guideline was written to be as future proof as possible, with updates to be released as appropriate.
Special thanks go to the Guideline's principal author, Henrietta Jukes (Westside Corporation).
Further resources can be found in the Safer Together COVID-19 Mini-Portal.
Contact: [email protected].