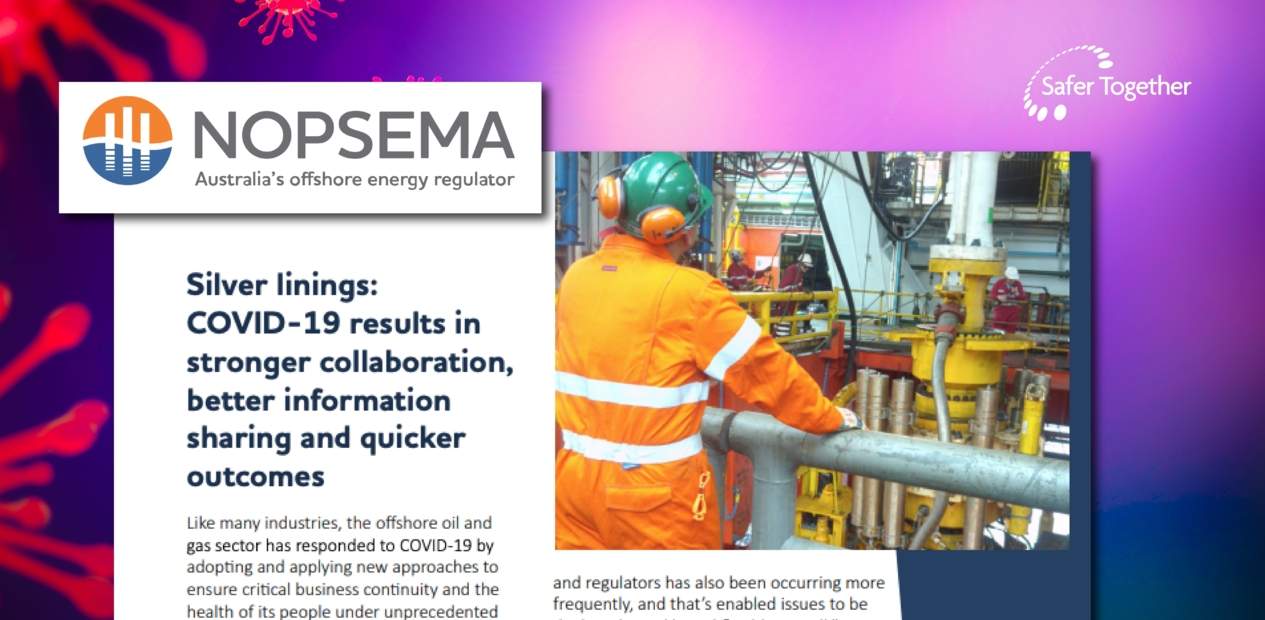 Like many industries, the offshore oil and gas sector has responded to COVID-19 by adopting and applying new approaches to ensure critical business continuity and the health of its people under unprecedented and challenging circumstances. 
As the offshore energy regulator, NOPSEMA has responded to the threat by drawing on improved techniques and the collective efforts of industry and other regulators internationally to diversify the way it does compliance monitoring of industry risks. 
NOPSEMA CEO, Stuart Smith says the pandemic has resulted in a greater willingness for stakeholders, including industry, government, workplace representatives and regulatory bodies in Australia and overseas, to share information to deal with problems collectively, leading to faster and improved results.
The communique can be found here.
Safer Together continues to support the Oil and Gas industry's response to the coronavirus pandemic by simplifying, standardising and sharing via our COVID-19 Microsite where members are encouraged to access and download materials and also to upload resources that may be of use to wider industry.
Contact: [email protected]