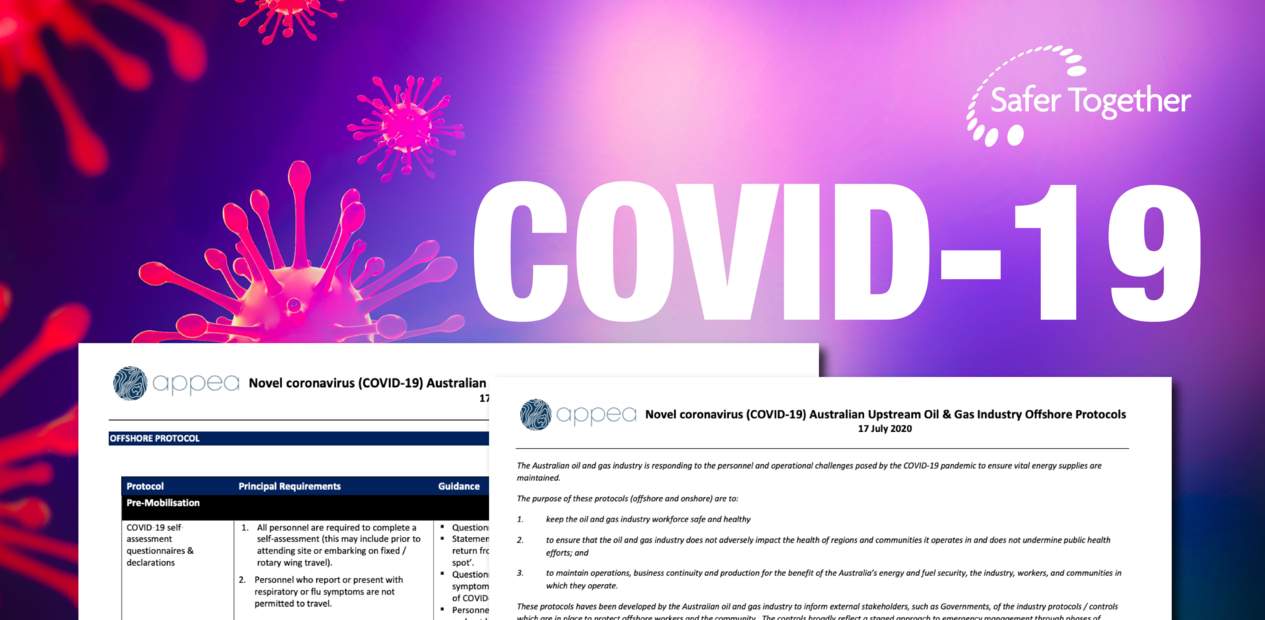 In recent months, Safer Together has worked closely with APPEA to support the Australian Oil and Gas Exploration and Production Industry's response to the COVID-19 (Coronavirus) pandemic.  Read on to find out the latest developments.
Although great steps have been taken to reduce COVID-19 infection and minimise the resulting impact on the Australian Industry and our people, we have recently seen cases increase in the Southern and Eastern states.  As a result, restrictions have once again tightened in those areas.
The message from Industry Leaders in our previous Play Your Part video is still relevant.  Now is the time to reinforce that everyone has the responsibility to remain vigilant and do everything we can to prevent the spread of COVID-19.  The simplest of actions can make all the difference:
Keep your distance
Wash your hands
Cover your cough
Clean surfaces often
Stay away if unwell
Safer Together's 'Play Your Part' campaign materials are available to support you.  In addition to our posters and videos, a suite of toolbox resources is available for download to assist companies in the Australian Oil and Gas Exploration and Production industry to implement a workforce information and education program about COVID-19.
All resources are available through our dedicated COVID-19 Microsite.  Companies are encouraged to visit the microsite, download and share resources using the COVID-19 Sharing Library.  A 'How to Guide' for using the COVID-19 Library can be found here.
The Microsite is mapped to the APPEA COVID-19 Upstream Onshore and Offshore Protocol Framework.  In July 2020, the Offshore Protocol was updated including the additional two elements:
Housekeeping – Office based roles and visitors
Managing inspector access to offshore petroleum facilities and places
On 10 July 2020, NOPSEMA announced its plans for a staged return to physical inspections at offshore oil and gas facilities in line with appropriate protocols to manage health risks associated with COVID-19.  In recognition of the significant challenges created by COVID-19 and evolving circumstances, NOPSEMA has released an updated COVID-19 Compliance Strategy to support an effective regulatory and industry response throughout the pandemic. See here for this notice in its entirety.
Safer Together will continue to support APPEA and industry by simplifying, standardising and sharing to face the challenges posed by COVID-19.  We are all in this together.
If you have a specific enquiry regarding resources to help you meet the APPEA Protocol Framework, you can contact us at [email protected].